If you want some really rare stuff try June neitman. Some of the rarest trolls I have were purchased from her. You can e-mail her
and ask to be put on her mailing list. Several times a year she sends out a colorful set of pictures of trolls she has for sale, most are vintage and some are super rare!!

Here are some pictures of trolls she has sold in the past. She still
can get some of these and more.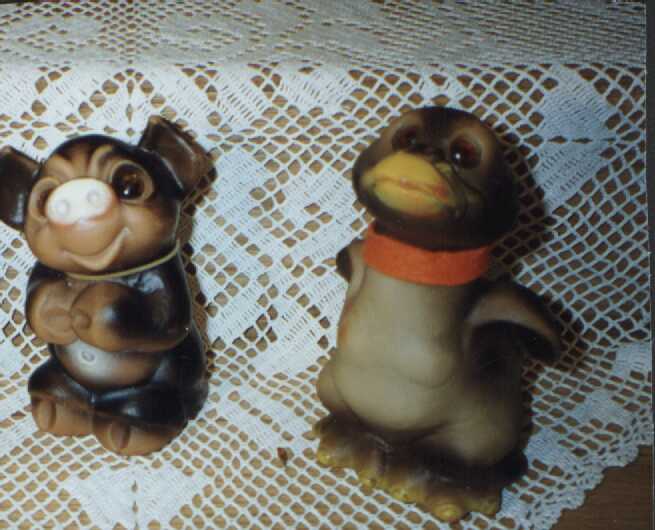 Oh wow man!! Check these two out. These are some
rare bank trolls. There is a chocolate pig on the
left and check out the dam duck! No wonder June
is so well loved by troll collectors! She has intro-
duced us to a lot of trolls we never new existed.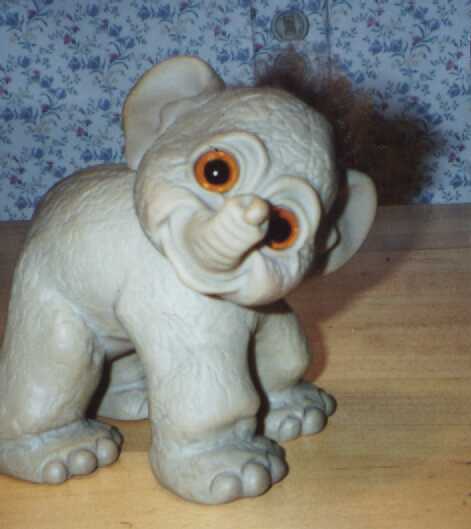 Long time troll collectors might notice right away
that this elephant has a slightly different style,
than most. His but is a bit higher.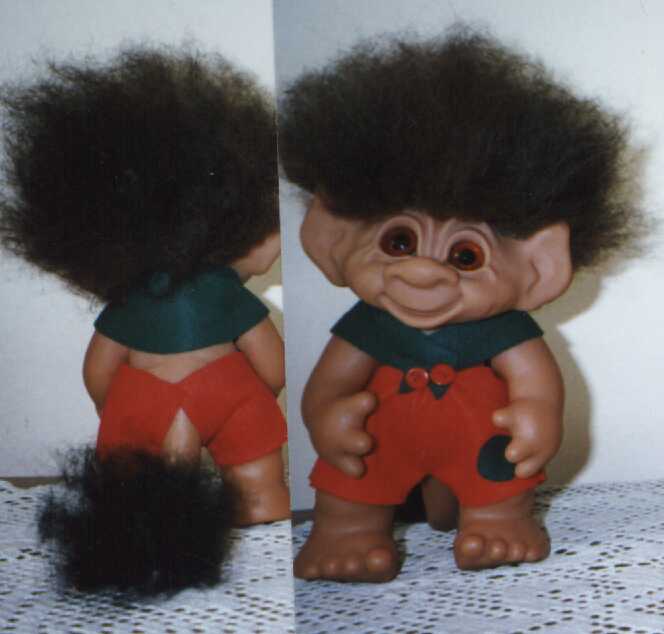 This is another tailed Dam troll. June tells me he is 9'' inches and
from Denmark. Kewl!! Very different from the 1965 Dam version.

You can e-mail June by clicking below to inquire about trolls she has for sale, also check out e-bay often as she also has trolls listed there!! you can find links to ebay on page one.